In 2023, the brand Apple released a new app called Business Connect, which aims to boost local shops and give business owners better access to their target audience. If you don't already have business listings on Apple, you need to make it your priority this year.
Apple maps business is the best way to get people to find your shop online in their local area or when visiting a new neighborhood. Even though other platforms like Google offer map services, for apple users, you'll need to make the most of Apple maps. As more people buy Apple phones, you don't want to miss out on this large demographic when promoting your business.
So, here is everything you need to know about the Apple maps business update.
What Is Apple Business Connect?
As the years pass, Apple keeps creating new features, such as the Apple wallet. But this year, they've released Business Connect, which is explicitly aimed at business owners. This tool allows you to claim their location and create the information associated with their business listing.
Business Connect will allow businesses to highlight their key features and stand out from competitors. The app is also great for users as people can scroll for the ideal shop to eat or browse local dentists from their phones. This tool will speed up processes for both businesses and customers.
So, you don't need to spend hours finding the right business when traveling. And your business can be quickly recognized from a crowd of listings on a device.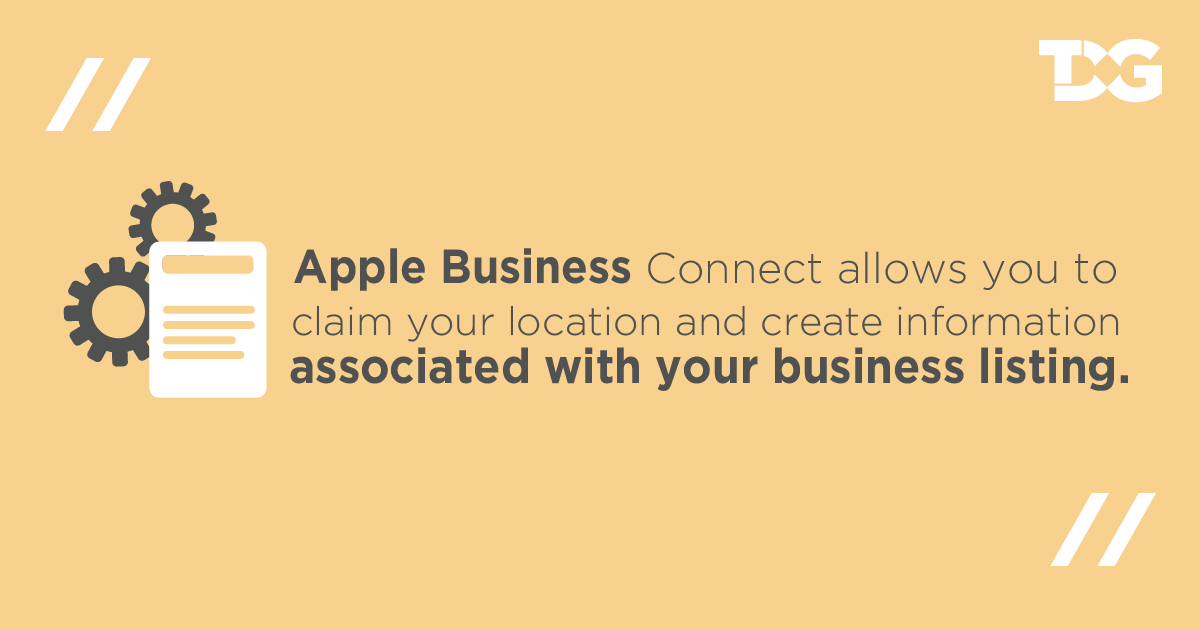 How to Register for Business Connect
The good news is that you can register for Business Connect with your existing Apple ID or create a new one. You can do this in a few simple steps if you're a new business. To help you get started, here is what you need to know to set up a new Apple ID:
Click on setup new ID on your Apple device
Type in your birthday and name details
Select your current email address or get a new iCloud email address
Follow the next steps for creating your account
If you run into any issues, you can visit the Apple page to get extra help with this process.
After you've set up your Apple account and verified the business, you can start customizing your business card for Business Connect. The card will ask you for basic details such as your business name and address.
But you can also upload photos of your business to show customers what they can expect when they visit the store. This is a great way to get some attention to your brand and encourage people to take a trip down to your dentistry or other facilities.
Tips for Creating the Perfect Business Card
The online world operates on quick, catchy captions and attractive photos. So, you must ensure that all your online representation, including your business card on Business Connect, looks excellent and conveys your brand message.
Firstly, you want to take some professional photos of your shop to upload onto the image feature on Business Connect. If you're offering a service in healthcare, it's vital that you make your business welcoming and friendly. The first impression on Business Connect could make all the difference in bringing in new customers.
You can start taking new photos on your smartphone today without an expensive or high-quality camera. Most smartphones have great cameras, so with the proper lighting and background features, you can capture an eye-catching image immediately!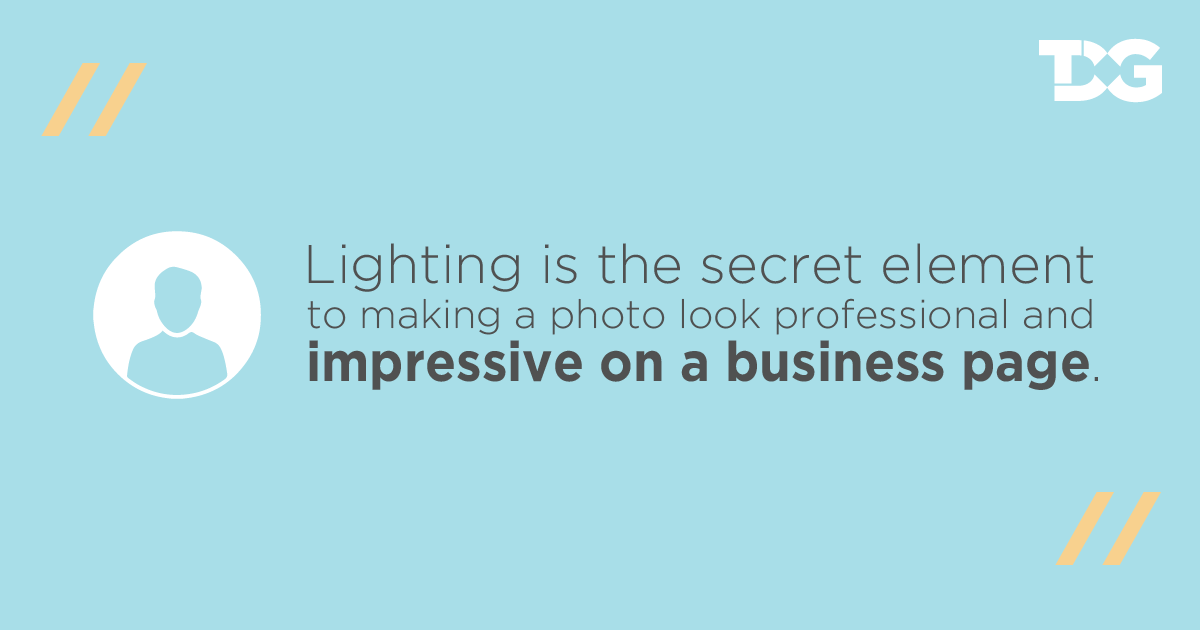 Take Fresh Photos
Lighting is the secret element to making a photo look professional and impressive on a business page. If you take pictures of your dentist's office or plastic surgeon's receptionist and it's dark, people aren't going to feel confident coming to your business. The lighting needs to be bright, warm, and friendly.
Take photos during the day when the lighting is the brightest. Ideally, you can take pictures in the morning or twilight when the lighting is golden. Then you can set up your background with the correct elements. For example, you can use your main waiting area outside the building.
It's a good idea to include a photo of the outside of the building to help people identify it when they travel to the location. This is important for new customers to recognize the facility if it's their first time visiting your property.
Make the Most of Business Card Features
In Business Connect, you can also include special offers for current discounts or patient information under "showcases." You can update this as you go so your customers always have the most recent information for your business. This is also a good place to highlight the standout features of your local competition.
This is also a good place to announce holiday offers or seasonal discounts, so keep it in mind as you organize your marketing calendar.
Why Business Connect Is Ideal for Small Brands
If you're already an established brand, Business Connect can help you maintain authority in your market. But Business Connect is ideal for new, small businesses looking to get a headstart in their branding. This is why Apple maps business is an excellent resource for creating a location for your company in your local community.
And it helps people traveling through the area find your services more quickly than going through several platforms and channels to find your contact details.
Improve Your Marketing for Apple Maps Business
To make the most of Business Connect and Apple maps business, you must have compelling and inspiring content. So, you need to consider upgrading your marketing features like websites and social media when adding a business card to Business Connect.
We offer website design, social media, digital marketing, and managed SEO services. If you want to ensure that your business is performing the best it can, we can help you update your marketing so more users can find your business this year.
Talk to us here and learn more about how our services can boost your brand online.