Dental Marketing Strategies and Services
There are dozens of options and strategies you can deploy to increase patients and revenue. We've tested them all. Our system for dental practice growth recommends a combination of digital marketing strategies and dental marketing services to fully maximize your marketing investment.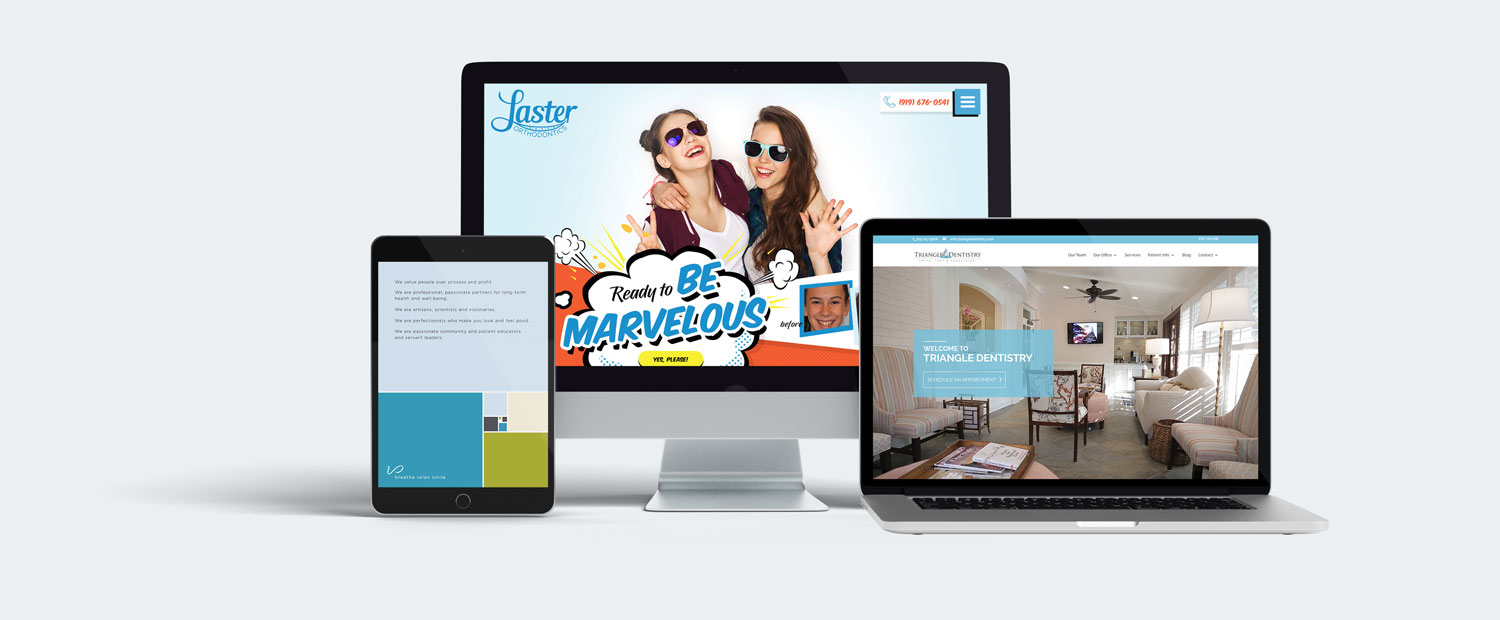 Websites
That patients love
Dental website design built on the super fast and secure HubSpot CMS. Our websites are mobile optimized and search engine friendly. We build our websites to amplify your brand identity and to accentuate your core values. Putting your best foot forward makes converting prospects into lifelong patients a breeze.
SEO
Attract new patients
Our dental SEO experts are ready to lift your website to the top of search engines. We use white hat SEO processes to safely get you great visibility while keeping you from being penalized. Our transparent process gives you complete visibility into the results and monthly reporting is provided to keep you in touch.
Branding
Define your story
Branding is about more than a pretty logo. It's your story. It's who you are. It's your core values and your mission. We will work with you every step of the way to create your brand story. Our designers can custom create a dental logo that you will love and we will build a brand guideline to ensure consistency in messaging.
Google Ads
Instant awareness
We use Google Ads to put your dental practice at the top of page one in Google for the keywords and search terms that drive the most new patients to your practice. We continuously monitor performance and A/B test landing pages and ad copy to maximize lead generation.
Social Media
Start a conversation
Social media for dentists is really fun because patients have a close connection with their dentist. Patients like to engage and share content from their dentist. We post content to your social channels that adds value to the conversation and encourages personalized two way communication.
Print Ads
Reach the masses
As much as we love digital and inbound marketing, print advertising is still an excellent way to reach a large portion of the community that is not actively searching online for a new dentist. We work with local magazines and direct mail operators to ensure excellent results.